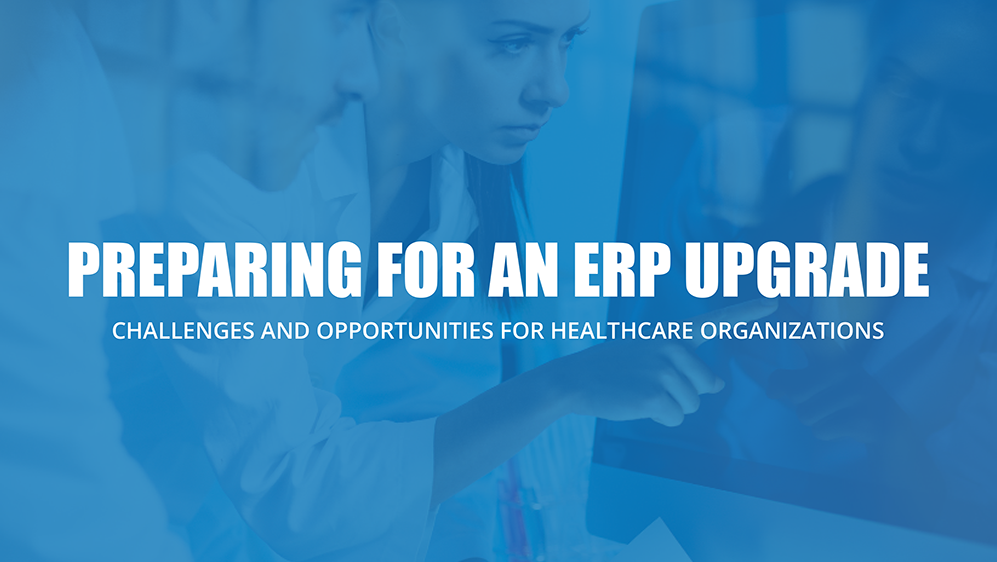 Symphony leads organizations through a series of critical steps, guided by industry best practices, to prepare them for an ERP upgrade that is not merely an IT project, but also a business transformation process.
ERP upgrade projects are often seen as non-strategic initiatives that are required to stay current to be supported by their ERP vendor. These projects can place an undue burden on the organization in the form of costs, resources, risks that the organization would rather not take.
However, upgrades do not have to be the headache that they often are, or that they are often imagined to be by reluctant managers. There are many opportunities to streamline the upgrade process that lead to efficiencies and, ultimately, bottom-line improvements.
Contact us to discuss your ERP upgrade and implementation needs