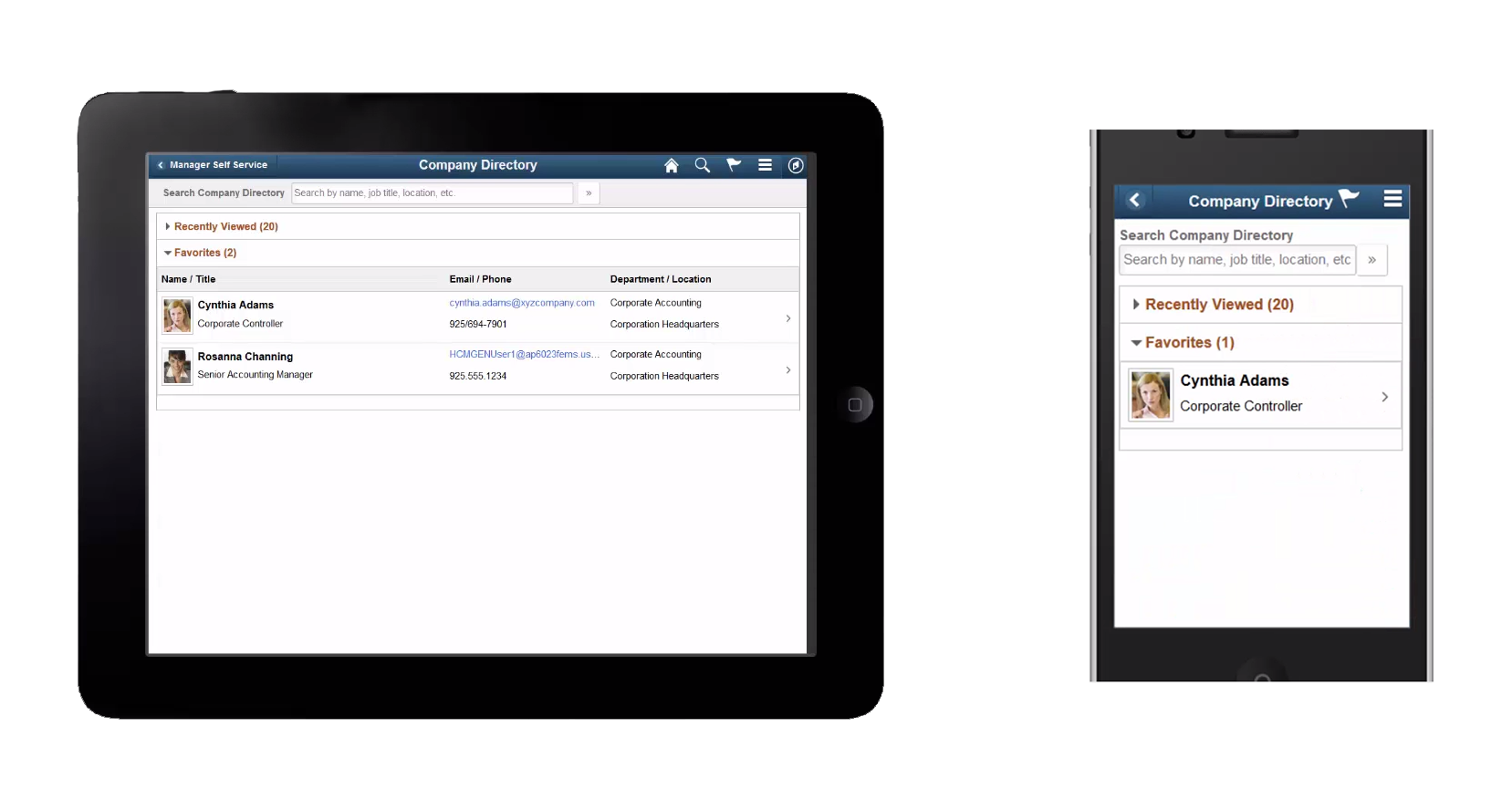 PeopleSoft Releases New Fluid User Interface
By Ganesh Krishnamurthy
With PeopleTools 8.54, Oracle has rolled out PeopleSoft Fluid User Interface (Fluid). The Fluid feature improves the application's overall UI to be more modern and clean (see image below).
In addition to an improved look and feel, Fluid greatly improves the mobile user's experience. Fluid pages will automatically resize to fit the screen of any device including smart phones, tablets, and computers with touch screens. Fluid pages also adjust to either portrait or landscape, depending on how the device is being held. Some healthcare organizations limit employees' access to PeopleSoft outside of the organization and are concerned that Fluid could change their policies. According to Oracle, if limits are in place they will stay in place, even with the updates.
Our recommendation is that organizations make the switch to Fluid pages as they become available. Doing so will allow for a slow and steady adoption instead of creating a backlog of work. Eventually, the original user interface ("Classic") pages will no longer be supported as each page is converted to Fluid.
Building custom Fluid pages requires the use of Cascading Style Sheet (CSS) and HTML 5. Custom Classic pages will need to be rebuilt in Fluid to adopt the benefits of the improved UI.
If your organization doesn't have the capacity or expertise required to rebuild Custom pages in Fluid, Symphony Corporation is well-equipped to help organizations take full advantage of this improved user interface feature. Making the switch to Fluid will ensure that your organization enjoys the most benefit now and in the future.
For more information, please visit www.symphonycorp.com or call 608.661.7601.
WE CAN HELP WITH PEOPLESOFT UPDATES