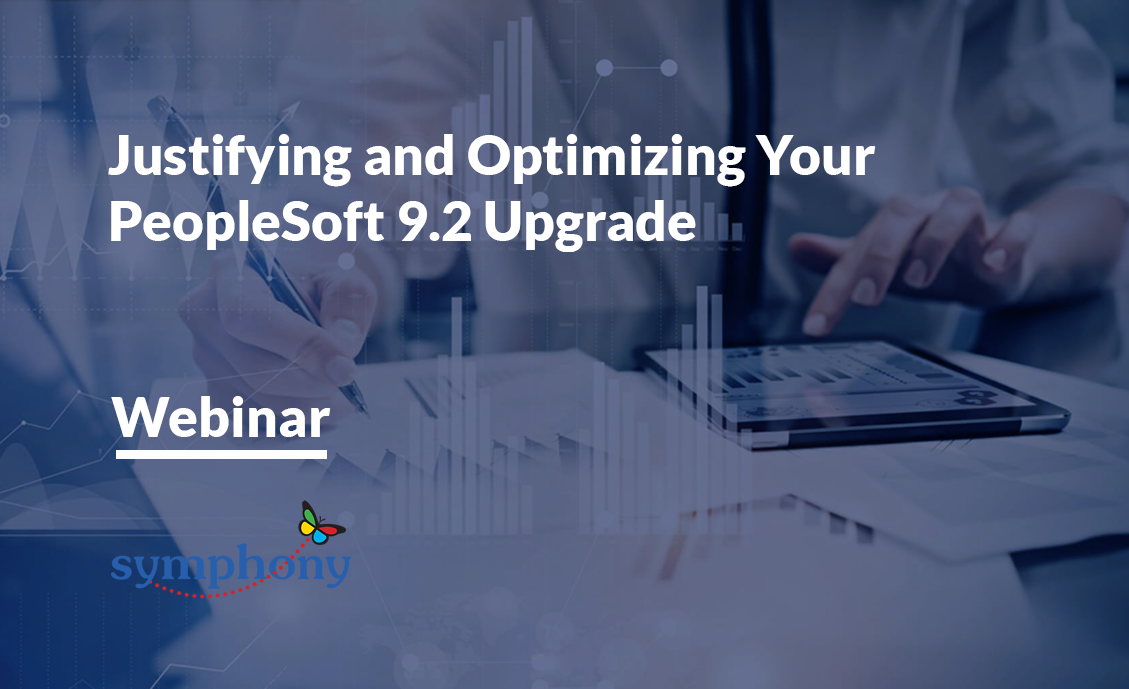 Justifying and Optimizing Your PeopleSoft 9.2 Upgrade – Webinar
Are you considering an upgrade to PeopleSoft 9.2, or have you already made up your mind but need to convince your team members of the switch? Are you about to get started with your new 9.2 system and need some pointers on how to optimize your workflow and control the total cost of ownership?
You need to know about and understand Selective Adoption, Peoplesoft continuous improvement and Peoplesoft Update Manager (PUM)
Symphony Corporation's Harry Mitlitsky, Dan Donshik, and Gary Smith take you through fundamental questions that will help you understand the new features in 9.2 HCM and FSCM, Peoplesoft Update Manager, Selective Adoption, as well some tips to improve your workflow and lower costs.
Symphony leads organizations through a series of critical steps, guided by industry best practices, to prepare them for an ERP upgrade that is not merely an IT project, but also an opportunity for process optimization and business transformation.
CONTACT US TO FIND OUT MORE ABOUT HOW WE CAN HELP MANAGE YOUR PEOPLESOFT UPGRADES