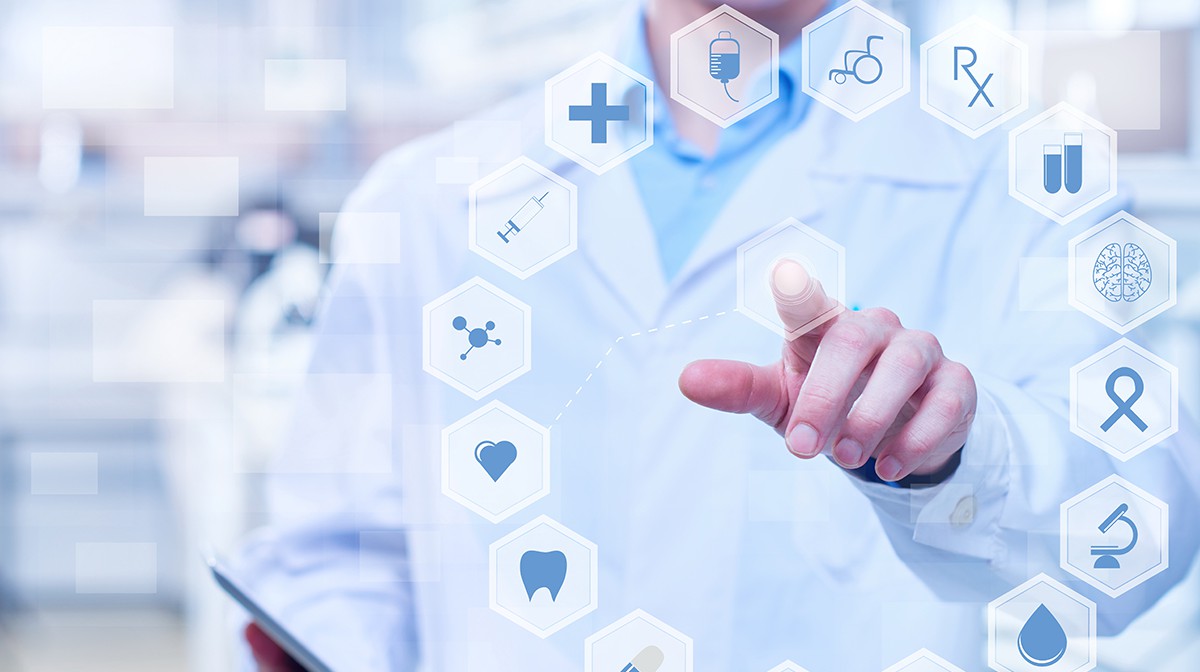 Applied Clinical Analytics – Case Study
A Data-Based Solution for Chronic Kidney Disease
Background
Jeff Barrett, Symphony's Chief Data Officer, has worked with various healthcare providers including top health systems like Geisinger Health System in Pennsylvania. As a key clinical analytics team member, throughout his career he has spearheaded innovative data projects that allowed him and his team to improve clinical and financial outcomes. Through this experience, Jeff brings to Symphony intimate knowledge of processes proven to improve clinical accuracy—thereby enhancing safety, quality, and cost initiatives.
One of the most important projects that highlights the power of Symphony's Applied Clinical Analytics (ACA) involved the important initiative of improving problem lists in electronic health records. When Jeff was brought in at a large health system, the CCIO (Chief Clinical Innovations Officer) proposed that the health system use EHR native problem lists as the single source of truth for population identification. This posed a few particular challenges.
The Challenges
With the goal of including more precise clinical information on patient charts, Jeff and his team needed timely and accurate information. However, with the existing tools and personnel, obtaining such information just wasn't possible.
Due to the often unstructured nature of clinical data, interpretation and use can be highly nuanced and sensitive. Even further, the absence of critical data can lead to huge population health risks. For example, too often the problem list lacked important diganoses. While the full extent of this problem was unknown, the reality of it was felt too often anecdotally to continue without a proper solution.
With this idea, Jeff and his team began crafting a way to resolve the issue at hand.
"Jeff and his team were able to identify 5,800 patients who had measures that warranted a CKD diagnosis but did not have one in their charts."
The Solution
To correct this problem and create consistently accurate problem lists, Jeff and his team developed a process by which they could perform their own analytics with clinical data. This process would allow them to easily place diagnoses on patients' charts as well as modify and remove them as needed.
In creating this process, they tested it with a specific condition: chronic kidney disease (CKD). They selected CKD in particular because of how easily it can be identified. On charts, CKD is represented by a certain numeric lab value, which makes it discreet without requiring interpretation. In other words, it was the perfect way to determine how effective this new process could be.
Problems Along the Way
While the project turned out to be successful, the team did hit a challenge in developing the process that ultimately led to the project's success.
The project hit a snag, as the patient portal started displaying the automatically populated diagnoses. They quickly realized that these previously undiagnosed conditions were appearing in the patient portal, and some patient's first awareness of their condition was through the portal. Subsequently, the team made it so that CKD wouldn't display on the portal until a provider had indicated giving a proper diagnosis to the patient.
Found 5,800 patients with CKD but no diagnosis in the record.
Resulted in a 196% increase in CKD coding accuracy.
Similar processes yielded similar results for other disease populations like asthma, COPD, diabetes, and others.
The Results
Because of this project, Jeff and his team were able to identify 5,800 patients who had measures that warranted a CKD diagnosis but did not have one in their charts.
According to Jeff, those patients previously had only a six to seven percent chance of having their condition addressed by a primary care provider. After including the proper diagnoses within the charts, that number jumped to a 73 percent chance.
Over a period of approximately two months, the health system saw a 196 percent increase in CKD diagnosis coding. Consequently, that resulted in improved performance on quality-based contracts and a net $4 million gained over three years.
Jeff joined Symphony to apply ACA's proven, repeatable methodologies to a broader patient population through Symphony Corporation's clients and partners. Through Symphony, Jeff and his clinical analytics team provide free assessments to clients. At the end of the two-week assessment process, health systems can see real actionable opportunities from their data, as well as a roadmap for addressing underlying issues. To discuss how Symphony ACA service can be put to work at your organization, contact us to schedule an introductory call.
Applied Clinical Analytics - A Data First Approach
Read more about Symphony's "data-first," vendor agnostic approach to clinical analytics