Symphony's Management Team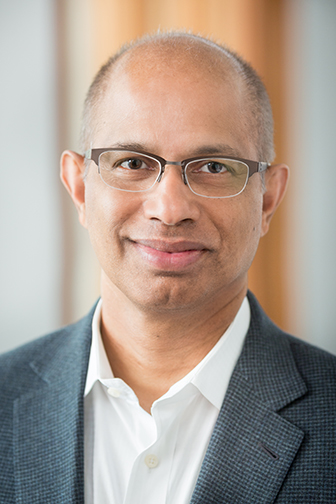 Ravi Kalla
Chief Executive Officer
Leadership

Healthcare Technology

Strategic Vision
Ravi Kalla is a noted entrepreneur and the founder and CEO of Symphony Corporation. Ravi believes in employing a rigorous process to every aspect of the company's operations and projects to bring predictability, transparency and cost saving to his clients.
Ravi has founded several other successful healthcare technology companies including Symphony Data (acquired by Apollo Health Street), HighFiveRx, and SymphonyCare, EmOpti, and Intellivisit. He is the Managing Director at SymphonyAlpha Ventures and a Partner at Blue Cloud Ventures (BCV). SymphonyAlpha Ventures provides investment for early stage healthcare focused companies. BCV provides growth equity for late-stage Software-as-a-Service and enterprise software companies.
As an active investor and advisor, Ravi has also helped propel several cutting-edge health care technology and service companies. His portfolio of companies includes Strategic Health (acquired by American Health Holdings), Liazon Corporation (acquired by Towers Watson), Health Unity, Qik (acquired by Skype), Review Trackers, 411.ca (acquired by Yellow Pages), Iowa Waste Systems, and Synqq.
Previously he served in various executive and managerial roles at BFI and Superior Services, which is now known as Veolia. He also served on the Wisconsin Governor's e-Health Care Quality and Patient Safety Board. Ravi received an M.S. in Civil & Environmental Engineering from the University of Wisconsin-Madison.
Healthcare Informatics

Accountable IT Management

Innovation

Organizational Strategy
Jonathan Fritz brings more than 15 years of entrepreneurial and technology experience to his role as the Chief Strategy Officer and Director of New Ventures of Symphony Corporation. Jonathan has a cross-disciplinary background in business, bioinformatics, law, and software.
Jonathan began his information technology career working in-house for Unisys Corporation as a member of the technology law group, where he experienced large deal flow between the world's mainframe computing leaders. While a practicing patent attorney, Jonathan worked on ground breaking BioMedical IT technologies including clinical decision support systems, radiation treatment planning systems, and medical data management software. Jonathan was a partner in a large Midwestern law firm, where he was a member of the Venture Capital, Biotechnology, and Health Law practice groups. In his capacity as outside counsel to technology start-up companies he assisted in, among other things, their strategic growth and complex deal negotiations. This led to Jonathan being the co-founder and COO of a health and fitness software start-up.
Jonathan is passionate about technology and serves on the Wisconsin Technology Council Board of Directors. The Council advises the Governor and Legislature on business and technology, and includes many of Wisconsin's influential business leaders. Jonathan also serves as a TEDMED Research Scholar. In this role he helps assess the credibility of the science and technology related to TEDMED's editorial initiatives. Jonathan received his Bachelor's degree in Biology from Marquette University, his Juris Doctor, with honors, from Hamline University School of Law, and Master's degree in Bioinformatics jointly from Marquette University and the Medical College of Wisconsin.
Jonathan also serves on the Board of the Madison Symphony Orchestra, is a retired waterski show skier, and an avid golfer.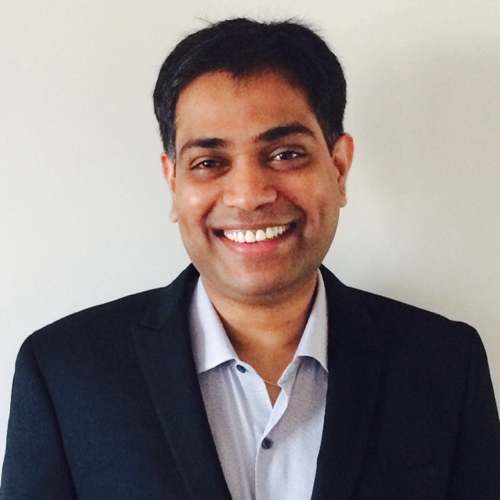 Raghu Gandra
Chief Technology Officer
Technical Architecture

Project Management

Process Innovation
Raghu Gandra is a technology professional with more than 15 years of experience as a mobile developer and technical architect. Before coming to Symphony, Raghu worked long tenures at Nokia and other Fortune 500 companies, managing large-scale development projects. Now, as Chief Technology Officer, Raghu leverages his vast experience across healthcare technology fields to drive Symphony initiatives in big data, mobile health, telemedicine, pharmacy management, and more. He leads Symphony's development teams toward a strong, unified architectural construct, while fostering and communicating the technology vision and roadmap to clients and partners.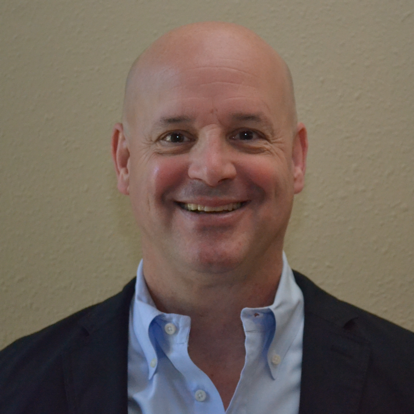 Gary Smith
Vice President of ERP Solutions, HCM
ERP Visioning

Human Capital Management

Business Intelligence
Gary Smith has spent the last 15 years of his 30-year IT career at Symphony. He started at Symphony as an ERP Implementer, and then grew into the role of Director for the entire ERP Practice. Gary works closely with the CEO and the Chief Revenue Officer to identify opportunities and assist the sales team throughout the sales cycle to help close new business and expand on existing client accounts. He manages the Symphony delivery team to ensure successful projects and client satisfaction. He coordinates with the Director of Finance and Human Resources to manage the team, ensuring proper use and utilization levels of the delivery team.
Gary's IT career started as a developer working with financial systems, and continued with extensive work with HR/Payroll systems in 1985. Since joining Symphony he has been leading and managing ERP implementations for customers ranging from 300 employees to 500,000. Gary is originally from Edmonton, Alberta and earned his degree from the Northern Alberta Institute of Technology.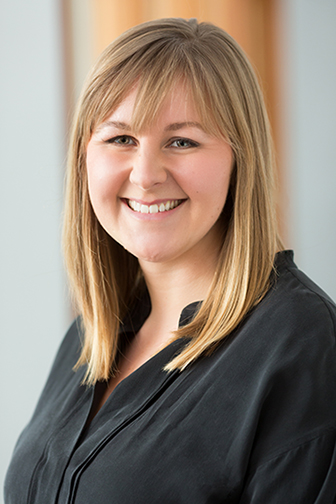 Rochelle Moaddel
Director of Client Services
Customer Success

Healthcare Integration

Operational Scaling
Rochelle joins Symphony Corporation from Datica Health, where she served as Director of Services. During her tenure, Rochelle grew the company's integration service line from an idea to a scalable, repeatable offering serving over 80 healthcare clients nationwide. Prior to this, Rochelle worked at Epic where she managed delivery teams for their Inpatient product, helped cultivate Epic's first User Experience processes, and lead an initiative to revamp training for the hundreds of new QA staff Epic hires each year.
In her experience with healthcare IT companies of varying sizes, Rochelle has operationalized and scaled both people and processes without sacrificing quality. While Rochelle doesn't use her formal training in Finance from the University of Florida to analyze financial spreadsheets, impeccable organization and a focus on outcomes still influence her team and their success today.
Andrew Opichka
Senior Integration Lead
Integration & Interoperability

Healthcare Digital Transformation

Strategic Business Architecture
Andrew Opichka is an accomplished healthcare technology professional. He has more than 25 years of diverse experience in leveraging advanced technology hardware and software solutions within world-renowned system integrators, enterprise software vendors and healthcare providers.
His specialties span: systems integration; architecture strategic consulting; technology program management; integration and interoperability architecture (HL7/XML/CDA/FHIR); as well as business process management.
Prior to joining SymphonyCare, Andrew worked two years as an Enterprise Business Transformation Solution Architect at Cisco Systems. Andrew also worked more than 18 years at Siemens Healthcare where he was integral in the development, delivery and management of the Advanced Technology Professional Services Division.
Andrew holds Bachelor of Science degrees in Computer Science as well as in Mathematics from Cardinal Stritch University in Milwaukee Wisconsin, and many IT technology professional certifications.